2005 Vulcan Nomad Specifications and Comments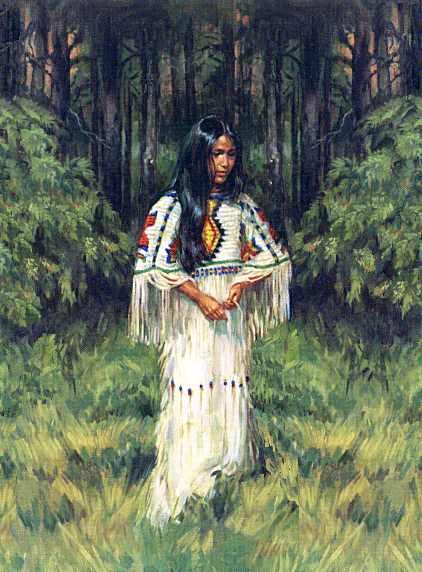 2005 Kawasaki Vulcan 1600 Nomad

One of Kawasaki's most popular motorcycles is returning to the lineup for 2005 with a new name and several enhancements that make this leading-edge cruiser even better.
The new Vulcan® 1600 Nomad™ retains the elegant style of the Vulcan 1500 Nomad, but features more chrome, enhanced passenger comfort, and the big V-twin engine's displacement has been boosted to 1,552cc to give it an even keener powerband.
Beginning with the Nomad's V-twin engine, displacement has been increased from 1,470cc to 1,552cc. Combined with new settings for the electronic fuel injection settings, the 1600 Nomad produces extra torque that cruiser riders will appreciate.
Other design features carried over from the previous engine include single overhead cams and four valves per cylinder. Hydraulic valve lash adjusters automatically maintain valve clearance for smooth engine performance, reduced noise and reduced maintenance, while automatic cam chain tensioners keep cam timing accurate with virtually no maintenance.
The revised Mitsubishi digital fuel injection system feeds each cylinder the appropriate fuel mixture through dual 36mm throttle bodies. A separate intake tract for each throttle body provides smooth engine operation, and the top is each injector contain four small nozzles, with two aimed at each intake valve.
A 16-bit electronic control unit (ECU) features programming tailored specifically for the Nomad's fuel injection system. Using readings from various sensors, it monitors engine coolant temperature, intake air temperature, atmospheric pressure, intake air pressure and throttle position to adjust the amount of fuel injected.
Attention to these engineering details provide the 1600 Nomad with the best balance of power and performance, so the rider has an abundance of torque for any riding condition.
Other refinements include larger engine mounts and a gear-driven engine counterbalancer to reduce handlebar and floorboard vibration, yet these features do not interfere with the engine's distinctive V-twin rumble.
Also, the 1600 Nomad's steering has been lightened by reducing the offset of the front fork from 20 to 15mm. The result is that the motorcycle feels more neutral at low speeds, as when maneuvering in parking lots.
In addition to its elegant, low-slung chassis, the new 1600 Nomad is endowed with more chrome and comfort features: New chrome engine guards are standard and a new, thicker passenger seat includes a backrest and aluminum grab bars. Plus, new redesigned pillion floorboards for the passenger replace the floorboards of the previous model. Combined, these features make long-distance rides more comfortable and pleasurable.
Features and Benefits
V-Twin Engine
- Engine displacement increased to 1,552cc for more torque
- Digital Fuel Injection is revised to suit the larger engine's needs and enhance performance
- Dual mufflers allow more clearance for saddlebags
Liquid Cooling
- Maintains consistent engine temperatures for long engine life and sustained power during hard use
- Auxiliary fan keeps things cool during all operating conditions
Four Valves per Cylinder
- Boosts low-end torque
- Provides maximum valve area for optimum flow
- Hydraulic valve lash adjusters require no maintenance
Gear-driven Engine Balancer
- Counter-rotates at engine speed to cancel vibration
- Allows use of single-pin crankshaft without the heavy vibration
Rubber-mounted Engine
- All but eliminates engine vibration at all speeds
Five-speed Transmission
- Great around-town acceleration with relaxed highway cruising
Positive Neutral Finder
- Just lift the shift pedal from first at a stop to find neutral easily
Five-gallon Fuel Tank
- Rounded-edge finish for clean, upscale look
- Large capacity for extended touring range
Large, Adjustable Windshield
- Large windshield gives excellent rider and passenger weather protection
- Windshield is adjustable up and down two inches
- Heavy-duty chromed support hardware holds the windshield rock steady
Hard Saddlebags
- Designed for easy packing, these saddlebags carry an amazing amount of gear
- Lockable, side-open design for smooth looks and quick access
- Soft, removable inner bags available as an optional accessory
Passenger Comfort
- Pillion floorboards, standard backrest and thicker seat provide maximum passenger comfort on long rides
More Chrome for 2005
- New chrome engine guards help protect the engine
Triple Disc Brakes
- Dual discs up front for maximum stopping power
- Large, single rear disc because touring bikes carry so much of the load on the rear wheel
Shaft Drive
- Reliable, clean and quiet low-maintenance system
Hydraulic Clutch Release
- Easy to operate, requires virtually no adjustment
Adjustable Control Levers
- Fits variety of rider sizes and styles
Electronic Speedometer
- Eliminates conventional cable-drive system
Tubeless Tires
- Lower operating temperature extends tire life
Air-Adjustable Rear Shocks
- Rebound damping is 4-way adjustable to tailor fit the ride
Specifications
Engine: Four-stroke V-twin, SOHC, 8-valve
Displacement: 1,552cc
Bore x stroke: 102.0 x 95.0mm
Compression ratio: 9.0:1
Cooling: Liquid
Carburetion: Digital fuel injection with (2) 36mm throttle bodies
Ignition: Digital
Transmission: Five-speed
Frame: High-tensile steel, double cradle
Rake / trail: 32° / 7.4 in.
Suspension type, front: 43mm hydraulic fork
Suspension type, rear: Dual hydraulic shocks
Suspension adjustments, rear: Air adjustable twin shocks, 4-way rebound damping
Wheel travel, front: 5.9 in.
Wheel travel, rear: 3.9 in.
Tire, front: 150/80 x 16
Tire, rear: 170/70 x 16
Brakes, front / rear: Dual hydraulic 300mm discs / single 300mm disc
Overall length: TBD
Overall width: TBD
Overall height: TBD
Ground clearance: 5.3 in.
Seat height: 27.8 in.
Dry weight: TBD
Fuel capacity: 5.3 gal.
Wheelbase: 66.3 in.
Colors: Blue, Black
---


At first glance it looks like Kawasaki's familiar 1500 Nomad--but look again. Most pieces of Kawasaki's 2005-spec Nomad turn out to be new, including the engine, which now displaces 1552cc instead of the old Nomad's 1470cc, the extra cubes arriving via a 5mm-longer stroke. The new Nomad is a better traveler, too, with a longer wheelbase (by about an inch), more fuel capacity, improved passenger accommodations, a new windshield and a number of detail changes.
The new engine is basically the same SOHC, eight-valve, liquid-cooled V-twin that powered the 1500, but the 1600's Vee gets minor refinements and tweaks, including a 16-bit ECU and a fuel injection system--dual 36mm throttle bodies with four nozzles in each--that's been calibrated specifically for the new bike. Kawasaki says the result is more torque. The bigger engine feels stronger and more responsive at low-to-moderate rpm, though not any stronger on top. Like the 1500, the 1600 is remarkably vibration-free due to a similar combination of counterbalancers and rubber engine-mounts. The heel-toe shifting is also smooth, but there is a bit of lash, apparently caused by the shock absorbers in the drivetrain.


The most satisfying changes from the rider's standpoint, however, are chassis-related. The extended wheelbase might have smoothed the ride a bit, but the recalibrated suspension feels much better controlled, which improves both ride quality and stability. Despite reworked fork offset (read: less trail) to lighten steering, the 1600 feels noticeably more planted in corners and steers lightly at a crawl even though we had no real complaints about the 1500 in either respect. Cornering clearance is similar to the1500's; about average for a big cruiser.
The 1500's windshield sometimes caused annoying buffeting, but this has been substantially decreased with the new windshield on the 1600, which retains the height-adjustment feature. It also has extensions at the bottom to cut down on wind blowing past your legs. The Nomad 1500's riding position was just about perfect for my 5-foot-10 frame, and the 1600's seat-floorboard-handlebar relationship is pretty close.


I was disappointed by the seat, though. The 1500's saddle was as comfortable for me as any stock or aftermarket cruiser saddle I've ever experienced. But on the 1600, Kawasaki moved the turn-up at the rear farther forward and narrowed the saddle's nose. With those changes, the 1600's seat simply isn't as comfortable or roomy for me. I expect the aftermarket will quickly produce a saddle to remedy this.
Passengers have a lot to look forward to. They get a bit more space front-to-rear, and the 1600 also brings a nice, wide passenger backrest and sturdy hand-holds. Combined with the shocks' air-pressure adjustability (a feature carried over from the 1500) and the aforementioned suspension changes, the seating changes should make the 1600 much more secure and comfortable for back-seaters.


One complaint about the big Vulcans has been unimpressive mileage and range. Although my one-day ride wasn't enough to learn what sort of mileage you can expect, Kawasaki has increased fuel capacity by a bit more than a quart to 5.3 gallons. The tank also has a new shape and a longer chrome console, with a restyled speedometer face and ignition lock (which allows you to remove the key after it's turned on) within. The ignition switch position is also much more convenient.


One thing that hasn't changed is the Nomad's great side-opening hard bags. You need to use the key to open and close them (which makes sense after you use them for a while), but they are easy to access and pack. There are a number of cosmetic changes, including a switch to seven-spoke wheels from five-spokers, revised airbox covers and new badges on the tank, windshield and backrest.
Despite the added displacement, greater comfort and higher bling-factor, the price is the same as the original 1500's $12,999, making the new Nomad a winner just about any way you look at it. MC
Kawasaki Vulcan 1600 Nomad
PRICE MSRP $12,999

Engine
Type l-c 50-deg V-twin
Valve arrangement sohc, 8v
Displacement 1552cc
Transmission 5-speed

Chassis
Weight 772 lb. claimed (350kg)
Fuel capacity 5.3 gal. (20L)
Wheelbase 66.5 in. (1689mm)
Seat height 28.4 in. (721mm)
---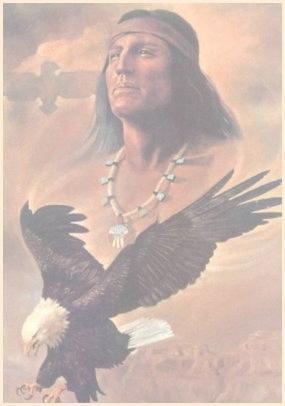 Our 2000 Kawasaki Nomad FI has accumulated just under 12,000 miles in the eight months it has been with us. That's not a lot until you consider it had to vie with a few dozen other cruisers which must be tested by our five or six regular riders. Other motorcycles have been around longer without collecting a 10th of the mileage.
But the Nomad ran up the miles without any pressure to ride it because staff members and others simply liked riding the thing. No-fuss engine manners, friendly handling, great comfort, convenient saddlebags, strong brakes, head-turning looks and a total absence of bad habits made it worth moving two or three other bikes to get the Nomad FI out of the garage. As a result, the Nomad FI rarely sat idle. If a Motorcycle Cruiser staffer wasn't riding it on a weekend, our sportbike-riding coworkers often armed it to ride with their spouses or sweeties.
We haven't exactly lavished our 1500 Nomad FI with mechanical attention. We changed its oil twice, tightened up some fasteners around a weeping water pump gasket and fitted a set of Metzeler Marathon tires, even though the original rubber still had plenty of miles on it. The Metzelers continue to provide superior traction and appear likely to deliver more miles. However, the tire noise this bike has always had up front became louder with the Marathons.
Although the Nomad is the steadiest handler of the Vulcan 1500 family, it is not because of its suspension, which is calibrated more for comfort than control. Over the last 1000 miles or so, the suspension, especially up front, has become slushier. Since the fork legs still hold the original factory oil, a change of fluid would help, but if the bike were ours, we would ship the legs off to Race Tech (909/279-6655, www.racetech.com) for a complete regrooving. Our experience with Race Tech's Gold Valve cartridge emulators and recalibration on other cruisers convinced us that this is a terrific and cost-effective way to have great control and a comfortable ride. We'd either replace or rebuild the shocks at the same time, although we'd like to retain the air-assist feature of the stock shocks.
This engine used less oil (almost none) than any previous Vulcan 1500 we have spent time with. Whether that is due to some mechanical change, the fuel injection, or the fact that this engine was given the deluxe Motorcycle Cruiser run-in treatment (ride the hell out of it because it isn't ours) from a relatively tender mileage, we can't say, but basically there was no need to add oil between changes. Fuel mileage also improved with the fuel injection to around 37 or 38 mpg (average). Of course, this was more than offset in terms of price by the fact that the FI engine must have premium fuel, an additional 20 cents or so per gallon.
Since the water pump is leaking a bit again, we may have to break down and get a gasket, which would be covered under the bike's 12-month warranty, and spend a few minutes installing it. That's pretty minor though. Everything else feels solid. The original brake pads even have life left in them.
However, something has finally happened that makes us less likely to ride our faithful Nomad FI. There is now a 2001 model with a bigger fuel tank sitting in the garage. But get your request in early...if you wait until Friday afternoon, they may both be spoken for.
---
KAWASAKI'S VULCAN® 1600 NOMAD™ BRINGS POWER AND STYLE TO THE TOURING CRUISER UNIVERSE
Sleek saddlebags and touring windscreen for the open road
Kawasaki's Nomad™ has always been a popular choice among touring-cruiser enthusiasts. However, the current Nomad builds on the original concept with significantly more power and comfort than the original. Highlighted by a stronger frame and excellent power from a 95 cubic inch V-Twin, the Nomad offers extensive touring features, a stylish appearance and excellent riding dynamics.
A gear-driven engine counter balancer and well-designed engine mounts reduce handlebar and floorboard vibration, yet these features do not interfere with the engine's distinctive V-twin rumble or power-pulse feeling from its single-pin crankshaft.

The 1600 Nomad's steering geometry is designed so that the motorcycle feels more neutral at low speeds, as when maneuvering in parking lots, while an air-adjustable rear suspension allows the Nomad to maintain that correct geometry when loaded with a passenger and luggage.
The 1600 Nomad is highlighted by several chrome and comfort features: Chrome engine guards are standard and a thick passenger seat includes a backrest and aluminum grab bars. Floorboards for the passenger combine to make long-distance rides more comfortable and pleasurable.
Self-canceling turn signals, a 5.3-gallon fuel tank, topped by an elegant electronic speedometer and LED odometer/tripmeter display let Nomad owners fully enjoy their ride. Streamlined hard saddlebags provide generous storage for those hard-to-resist overnight rides. Plus, standard features such as an adjustable windshield, plush air-assisted rear suspension and adjustable levers tailor the Nomad to its rider.
Wednesday, June 18, 2014 22:15